WE HAVE VOLUNTEER OPPORTUNITIES FOR ALL AGES AND GROUPS
Did you know that the LHCC is an all-volunteer organization? We rely on the time and talents of local community members to continue to offer all the great programs and events that make life in Lakehills better. In addition to the satisfaction of helping others, it's a great way to meet people and have fun!
WHATEVER YOUR INTERESTS OR ABILITIES, YOUR HELP MAKES A DIFFERENCE.
CONTACT US TODAY!
Voicemail: 830-751-9904
Email: contactus@lhcctx.org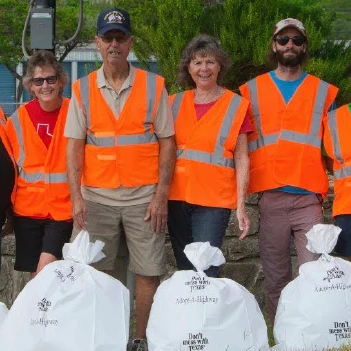 The Lakehills Community Center is located off Park Road 37 in the Medina Lake area of Bandera County, in the heart of the Texas Hill Country. The venue offers both indoor and outdoor spaces on its tree-lined 4-acre site. The 3,000 sq. ft. indoor event space features a stage, dressing room and fully functional kitchen with a walk-in cooler. The grounds include two covered pavilions, an outdoor stage, bleachers, a gazebo, covered booths and extensive parking. Our all-volunteer team is dedicated to maintaining and improving the facilities, with several upgrades recently completed and more in the works. Rent our facility! 
"The center has a way of drawing you in. Part of the appeal is seeing the dedication and the heart and spirit people put into it. You know it's all volunteer-driven, and it's a pretty big group of people that keep everything going. Everybody here has a desire to do good for our community."
"I never thought I'd be involved in building a website, writing grants, and helping with special events. I have learned so much with this organization. It's really stimulating.

-Gail, Volunteer and Former Board Member - Dan, Board Member