We are the Lakehills Community Center
Our Mission
To provide resources, facilities and programs that enrich the quality of life in the Medina Lake Area with an emphasis on youth, senior citizens and other community priorities.
The Lakehills Community Center is located off Park Road 37 in the Medina Lake area of Bandera County, in the heart of the Texas Hill Country. The venue offers both indoor and outdoor spaces on its tree-lined 4-acre site. The 3,000 sq. ft. indoor event space features a stage, dressing room and fully functional kitchen with a walk-in cooler. The grounds include two covered pavilions, an outdoor stage, bleachers, a gazebo, covered booths and extensive parking. Our all-volunteer team is dedicated to maintaining and improving the facilities, with several upgrades recently completed and more in the works. Rent our facility! 
The Lakehills Community Center is 100% volunteer driven by residents of Lakehills and the surrounding area. We work together to create opportunities for fun, support and enrichment for residents of the Medina Lake area, using LHCC facilities.
Volunteer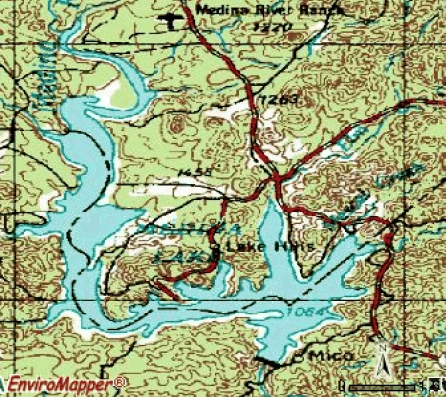 In 1969, a group of Lakehills residents formed the Medina Lake Betterment Association, an all-volunteer non-profit organization dedicated to enriching the Medina Lake area by providing social, recreational and educational activities for residents, especially local youth. The group secured land and began construction of the Lakehills Civic Center, which opened in 1971. With both the indoor event space and improvements to the surrounding land, the center became a home for a wide variety of activities, with a focus on opportunities for youth and senior citizens. For more than five decades, community-minded volunteers have donated their time and talents to keep the center running, including raising funds for programs and facilities maintenance.
The Lakehills Community Center just keeps getting better! We strive to create improvements that provide a better experience to Medina Lake area residents. We welcome your feedback. Let us know what activities or events you'd like to see at LHCC. 
Contact Us